James any ideas about this resin form2 castable? I know you haven't tested it but from pictures you might get an idea why i have monsters instead of rings.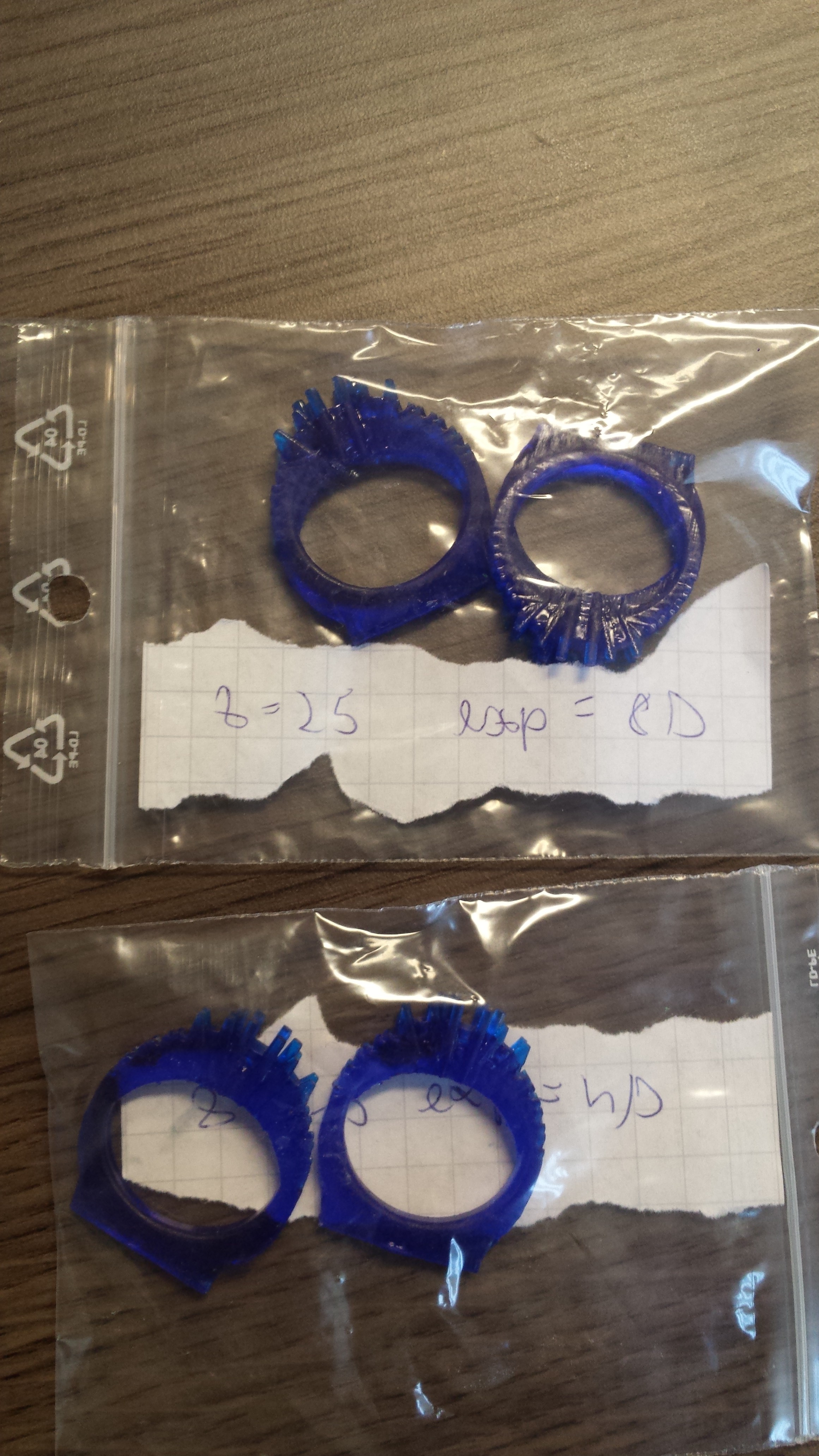 Form2 is a laser printer so I had no reference point for base settings. So I started out with 10s then 8; 6 2. At 2 at the beginning I had a fail but after that I've managed to get the ring printed out. But there's no difference in quality between 2s and 8s.
I've tried 0.5s and 1s but it has failed as soon as I changed the exposure to that number. I had a similar experience with FTD castable blend but the only difference would be that it comes out much nicer. Not good for jewelry because the fine details don't work with it. Maybe it wasn't made for z25.
As for form2 they say that it can work with 25u … I've tried with 50u the same results. Any ideas and tips are sure welcome.
@Sovann you mentioned ages to cure by this you meant post curing or printing curing? because I narrowed the print exposure to 2 seconds which is great.