Hey everyone,
Our Titan one is proving very challenging to figure out all the settings and supports needed to get good prints consistently, BUT we do have this, which shows what the machine is capable of when it goes right!
This figure is cast in resin plastic, from a printed master which had virtually no clean up of the surface detailing.
The smoothness of the surface and crisp edges on the mechanical parts is simply incredible. This figure is 29mm tall, just over an inch!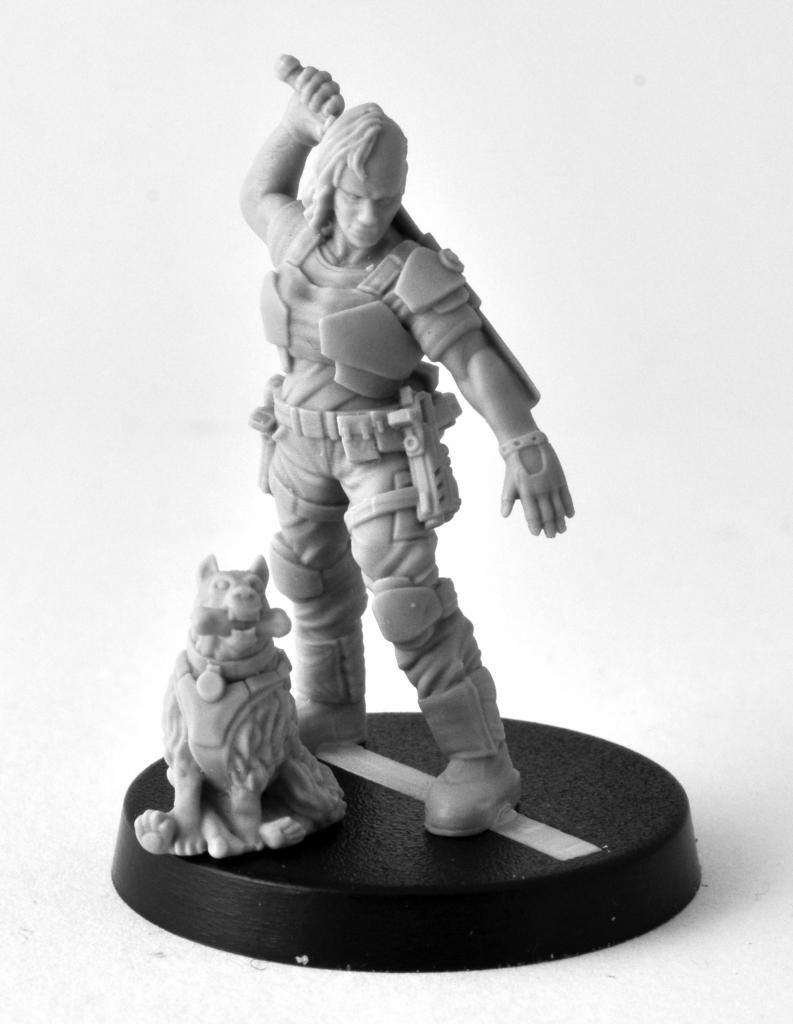 here is a comparison of the same figure, on the left a print from a Projet 3000 HD Plus professional machine, on the right, the same figure printed on the Titan 1.
click on the image to check out the full size image!
So in summary, the machine is proving frustrating at the moment with many failed prints, but its got incredible potential once we get the problems ironed out.
some Tech specs for the print -
25 microns XYZ
Spot-HT with approx 0.7% black polyurethane pigment.
around 2.6 seconds cure time for the "normal" layers.
Took about two and a half hours.